Mazda Australia Diesel Recall- Mazda3, Mazda6 and Mazda CX-5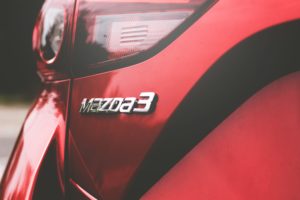 Mazda Australia Pty Ltd has recalled more than 35,000 of its vehicles sold between 2012 and 2018.
The affected vehicles are as follows and applies to Diesel models only:
Mazda3 (BM) 2014-2016
Mazda6 (GJ,GL) 2012-2018
Mazda CX-5 (KE-KF) 2012-2018
Check to see if your VIN (Vehicle identification number) is on the list
What is the reason for the Recall?
Carbon deposits may accumulate in the engines intake shutter valve as well as premature wear to engine components.
What are the risks?
The following symptoms can occur if faults aren't rectified:
A gradual drop in engine power.
Multiple warning lights being displayed on the dashboard.
A gradual increase in vehicle stopping distance.
The engine may potentially stall and won't be able to be re-started.
Smoke may emit from the engine compartment.
If any of the symptoms mentioned above occur, there is an increased risk of you having an accident and/ or causing injury to vehicle occupants and other road users.
What should you do?
Mazda Australia will be contacting all affected owners (which is usually done by mail), advising them that they will need to present their vehicles to have the affected components inspected and repaired, once parts become available. The authorised Mazda repair centre will also complete a software update to the Engine Control Module, at no charge to the consumer.
If you require further information, contact Mazda Customer Support on 1800 034 411.